Women stage modest rally in support of GMO labeling
: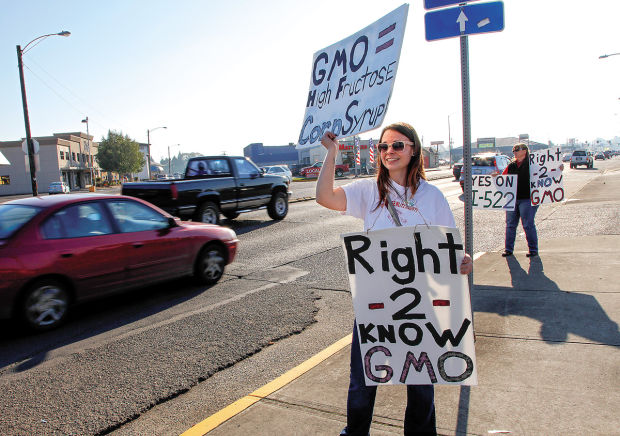 When doctors couldn't find causes for Kelsey Higgenbottom's countless gastrointestinal illnesses, she searched for her own cure.
Higgenbottom eliminated processed foods from her diet and determined genetically modified food was to blame.
"I had a lifelong bladder condition. I used to wake up eight times a night to go to the bathroom. I couldn't walk long distances," said Higgenbottom, 25. "I became my own doctor. (Now) I've gotten off my medication."
To raise awareness about genetically modified food, Higgenbottom attempted to organize a rally for Initiative 522 — the ballot measure that would require identifying labels on genetically modified foods sold in grocery stores.
But on Thursday afternoon at the intersection of Washington Way and Ocean Beach Highway, Higgenbottom and her mother, Donna Higgenbottom, were the only attendees.